Over 30,000 animals, including a dog stolen from her home, have been killed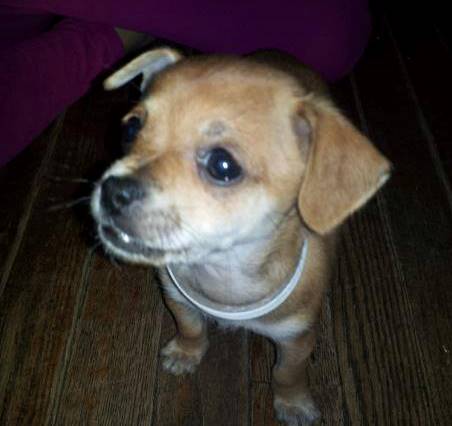 In the wake of the recent arrest of two employees of People for the Ethical treatment of Animals (PETA) who stole and killed Maya, a nine-year-old girl's Chihuahua, the No Kill Advocacy Center (NKAC) has filed a petition asking the Virginia State Veterinarian to revoke PETA's status as an animal shelter in order to eliminate PETA's ability to kill animals.
Maya's theft was not the first time that PETA employees have been arrested over their taking and killing of animals. In a 2007 criminal trial against two other PETA employees in North Carolina, jurors heard testimony from individuals that they turned over animals to PETA after PETA promised to find the animals homes only to learn that PETA killed the animals, in some cases within minutes of taking them, in the back of a PETA van stocked with syringes and lethal doses of sodium pentobarbital. This is not the first time PETA has been accused of taking animals from people under false pretenses and putting the animals to death, thus suggesting that the taking and killing of Maya cannot be dismissed as the action of rogue employees. PETA is using its designation as an animal shelter to deceive the public and acquire animals for the purpose of killing them. It is also using that designation to acquire the controlled pharmaceutical substances used to kill those animals.
NKAC's petition states that "PETA's actions potentially violate several state statutes and regulations, including Virginia laws against larceny, mandated holding periods, and VDACS regulations governing euthanasia of animals at animal shelters."
Since 1998, PETA has killed over 30,000 animals, roughly 2,000 animals a year including kittens and puppies. Like Maya, many of these animals were healthy, but nonetheless PETA killed them without making any attempt to find the animals homes first. Revoking PETA's status as a shelter would bring such senseless killing to an end and be an important step in protecting the pets, often cherished family members, of the people of Norfolk and surrounding communities.
To read about the theft and killing: http://bit.ly/1pGUQcj

For a copy of the NKAC's petition: http://bit.ly/1zxqE5o

For a copy of a surveillance video showing PETA employees stealing Maya: http://youtu.be/hpOyHnvycKE

Learn more: www.whyPETAkills.org
————–
Have a comment? Join the discussion by clicking here.
On November 6 at the University of Virginia School of Law, I debated PETA's attorney on the issue: "The Kill Versus No Kill Debate: Which Animal Shelters Are Most Humane?" I argued for a guaranteed right to life for companion animals entering shelters. PETA argued that animals were better off dead. In the interests of full disclosure, I agreed to have the debate videotaped or audiotaped and to make it available to everyone so people could hear for themselves what each side believed and where each side stood on the issue in their own words. PETA refused.

As such, over the next several weeks, I am going to post on the fundamental disagreement between PETA, on the one hand, and on the other, myself and what I believe to be the true No Kill and animal rights position.

Yesterday, I posted about their call for the mass extermination of pit bulls in shelters. Today, I address PETA's claim that "no shelter wants to euthanize animals" (including PETA itself, which kills roughly 2,000 animals per year).
Today, an animal entering a shelter in this country has a one in two chance of being killed and in some communities it is as high as 99%, with millions of animals—the vast majority of whom are healthy or treatable—losing their lives every year. The reason for this statistic is as shocking as the statistic itself. In the typical American animal shelter, animals are being killed for two primary reasons:
habit and convenience
.
They are killed when there are empty cages, within minutes of being walked in the door, without ever being offered for adoption, despite rescue groups ready, willing and able to save them, and despite a whole host of programs and services that would provide those shelters alternatives to killing if only shelters would implement them. Hundreds of American communities with shelters which have embraced these alternatives to killing are now saving between 90% and 99% of the animals proving how unnecessary the killing is and how false the historical excuses used to justify that killing are. Unfortunately, most shelters in this country refuse to follow their lead. Why? Because killing is easy, killing is convenient, and killing has become the default. So why bother with the hard work of implementing alternatives?
To PETA, this is as it should be.
They defend abuse in shelters as long as those shelters are "kill" shelters. They have fought legislation that would have banned convenience killing (when there are empty cages or when qualified rescue groups are willing to save them). They fight efforts to legalize TNR in lieu of killing for community cats. They have told shelters not to foster animals or to work with rescue groups, but to kill those animals instead. And PETA does not just defend the killing that others do, they kill animals themselves.
PETA kills roughly 95% of the thousands of animals they take in and seek out every year while adopting out a paltry 1%, despite revenues of over 30 million dollars a year and millions of animal-loving members. They have killed 29,426 animals in the last 11 years, including healthy puppies like these…
And this one…
When PETA representatives have been questioned about this killing, they've argued that all of the animals they kill are "unadoptable." But this claim is a lie for numerous reasons.
Groups and individuals have come forward stating that the animals they gave PETA were healthy and adoptable, including this mother cat and kittens…
PETA insiders have admitted they kill healthy animals. As the spay/neuter van goes out in the morning to sterilize animals, one of its jobs historically has been to pick up puppies and kittens and other healthy animals people surrender to PETA on the way back at the end of the day and then deliver them to this little outbuilding in the parking lot of PETA's headquarters.
That building serves only one purpose: to kill animals. They are taken out of the vans and immediately put to death, their bodies stored in the giant walk-in freezer PETA installed for this very purpose. It is a freezer that cost $9,370 and, like the company which incinerates the bodies of PETA's victims—Pet Cremation Services of Tidewater—was paid for with the donations of animal lovers who could never have imagined that the money they donated to help animals would be used to end their lives instead.
Moreover, PETA staff have described the animals they've killed as "perfect" and "adorable." And PETA founder Ingrid Newkirk herself admitted they kill healthy and treatable animals: when asked whether or not PETA kills "adoptable" animals, she didn't hesitate, stating, "Absolutely."
Of course, she qualifies it by saying it is only done "when we can't find them a home" but then she admits to another reporter that they don't even try to find homes, telling the Virginian-Pilot,
"We are not in the home finding business, although it is certainly true that we do find homes from time to time… Our service is to provide a peaceful and painless death to animals no one wants."
Which begs the question: how can people want animals if PETA does not advertise them, fails to make them available for adoption, and kills them right away?
————–
Have a comment? Join the discussion by clicking here.
On November 6 at the University of Virginia School of Law, I debated PETA's attorney on the issue: "The Kill Versus No Kill Debate: Which Animal Shelters Are Most Humane?" I argued for a guaranteed right to life for companion animals entering shelters. PETA argued that animals were better off dead. In the interests of full disclosure, I agreed to have the debate videotaped or audiotaped and to make it available to everyone so people could hear for themselves what each side believed and where each side stood on the issue in their own words. PETA refused.
As such, over the next several weeks, I am going to post on the fundamental disagreement between PETA, on the one hand, and on the other, myself and what I believe to be the true No Kill and animal rights position.
First up: pit bulls.
"Most people have no idea that at many animal shelters across the country, any pit bull that comes through the front door doesn't go out the back door alive. From San Jose to Schenectady, many shelters have enacted policies requiring the automatic destruction of the huge and ever-growing number of 'pits' they encounter. This news shocks and outrages the compassionate dog-lover. Here's another shocker: People for the Ethical Treatment of Animals, the very organization that is trying to get you to denounce the killing of chickens for the table, foxes for fur or frogs for dissection, supports the shelters' pit-bull policy… People who genuinely care about dogs won't be affected by a ban on pits."
That is what PETA founder Ingrid Newkirk once wrote in an OpEd piece that appeared in newspapers across the country. More recently, PETA sent a letter to the Mayor of Williamson County, TN, telling him not to work with rescuers, not to foster sick animals, and to kill every pit bull in the shelter: "PETA also recommends a ban on the adoption/release of dangerous dogs and fighting breeds (commonly known as 'pit bulls')."
There is no dog in America more maligned and misrepresented than those classified by shelters as a "pit bull." There are no shelter dogs more in need of the humane movement's compassion, in need of a call to arms on their behalf, and in need of what should be the full force of a shelter's sanctuary and protection. Many shelters and animal protection organizations, however, have determined that these dogs are not worthy of their help. And no one has been more emphatic and unapologetic than Ingrid Newkirk and PETA in promoting this unfair and deadly double standard—along with the idea that that those who care about animals needn't concern themselves with the fate of these particular dogs. Moreover, recent research shows that shelters misidentify breeds as much as 75 percent of the time. And as used by shelters, law enforcement agencies and even courts, "Pit Bull" is not a breed of dog. It is, according to a leading advocacy organization, "a catch-all term used to describe a continually expanding incoherent group of dogs, including pure-bred dogs and mixed-breed dogs. A 'Pit Bull' is any dog an animal control officer, shelter worker, dog trainer, politician, dog owner, police officer, newspaper reporter or anyone else says is a 'Pit Bull.'" When it comes to dogs we call "pit bulls," shelters are not only unnecessarily killing them based on meaningless stereotypes, they are killing dogs they mistakenly think fit those stereotypes by the way they look.
PETA's answer, however, is to  continue killing the victim, as they tried to do when they stated that the dogs abused by Michael Vick should be put to death. Thankfully, the court declined. Instead of being overdosed with barbiturates, put into garbage bags, and then sent to rot in a landfill as PETA suggested, they were given the chance to:
Play with toys
Experience love
Get a warm embrace
Get showered with kindness
Receive affection
 Feel safe
 Experience joy
In short, the happy endings PETA did not want them to have.
————–
Have a comment? Join the discussion by clicking here.
Finding the City of Alameda's animal shelter is a challenge. As I set out for a meeting there, it struck me as I drove into the parking lot that GPS has probably saved a lot of lives in shelters across the country. It is set deep in the back of an industrial zone, past waste management and other government buildings, down a dead end street. As many shelters across the country are, it was purposely built in the cheapest way, in an out of the way location, to warehouse and kill animals at the lowest possible cost. And once, that is what they did. At one point, refusing to ignore the lack of veterinary care for the animals and unacceptable rates of killing, the volunteers revolted and the city fired them all. But that was another time, another administration, worlds away from where the shelter is today.
By 2010, with rising costs, the City was spending close to $1,000,000 a year running the shelter and was looking to find a way out. Enter the Friends of the Alameda Animal Shelter (FAAS). Almost three years ago, this group of volunteers put in a bid to take over running it, offering to do it for $300,000 a year. The group fundraises to make up the difference. In all fairness, the City's police department continues to run animal control field services, but the deal—which the City accepted—nonetheless amounted to a significant savings: about half a million dollars annually. It turned out to be the classic win-win. Today, FAAS saves well over 90% of all animals who enter the shelter. And while there is always room for improvement, on my recent visit, it showed. At the shelter, I met committed staff members, well-cared for animals, and animal control officers coming and going with a smile on their faces, the look of people satisfied with a job well done. As soon as I walked in, someone said hello, asked me if I need help, told me about the 16 white kittens they had, and asked if I wanted to adopt one, all before I had the opportunity to say hello back. What a breath of fresh air.
They are part of a growing number of shelters that have rejected the excuses of why ending the killing animals is impossible, of why things have to be done the same way year after year, of why there is no choice but to accept the deadly results. And they are not alone. While I was at the Alameda shelter, I received this comment on my Facebook page from someone in Petaluma, another city in the San Francisco Bay Area once beset by public acrimony over poor care of animals and high rates of killing (it has been slighted edited for readability):
"We figured out how to save over 97% of ALL our animals in an open admission city pound. By doing so, we have tons of donations, tons of volunteers, and tons of happy adopters. We run out of animals! In my experience, animal advocates arguing that we 'have to kill' animals (followed by the usual excuses…) is false… Kill shelters are on the way out. Modern, high achieving shelters are going to make sure of that."
The City of Alameda is living proof.
Although my meeting was with a human, I met with some kittens, too. The two kittens above are just a small number of the dozens available for adoption. There were dogs of all sizes. And a fair number of rabbits.
I was glad to see that in addition to dogs and cats, no bunny was left behind…
————–
Have a comment? Join the discussion by clicking here.
Thank you to everyone who came to one of the dozens of screenings we had around the country for Redemption, my film about the No Kill revolution in America, including the San Pedro International Film Festival where it won the audience award for best film and the Torchlight Film Program at Florida State University's College of Motion Picture Arts. The tour took me to Minneapolis, the San Francisco Bay Area, Ft. Lauderdale, Nashville, Cleveland, Sacramento, Denver, New York City, Boston, Pittsburgh, Washington, D.C., Norfolk, Austin, Las Vegas, Phoenix, Atlanta, Charlotte, Northwest Arkansas, Albuquerque, Detroit, Chicago, Modesto, Ithaca, Buffalo, Houston, Los Angeles, and Tallahassee. Many people flew to the screenings and others drove over 8 hours to see it. Many of the cities included an after-party, some had live music, others had red carpets, vegan food, a post-film seminar on building a No Kill community, Q&A, and/or plenty of press.
The tour could not have been possible without the help of a lot of people, including those who sponsored events, who volunteered, who helped to promote it, and so much more. A big, deep, heartfelt thank you to all of you, too many to name.
Thank you to Mike Fry and his team at Animal Ark for making the world premier such a memorable event: a stunning theater, live music, vegan food, red carpet, and more. Thank you as well to the cast and crew including Sagacity Productions, Director Russ Barry, Producer Bonnie Silva, Narrator Don Morrow, Composer Sean Hathaway, the activists we interviewed in the film such as Larry Tucker, Ryan Clinton, Valerie Hayes and many others, the many fine actors like Michael Sayers who played the great Henry Bergh, as well as the entire cast and crew, also too many to name here.
But the ultimate thank you goes to the film's benefactor, Debi Day. Debi's philanthropy has enabled educating a wider audience about the myths and misperceptions that lie at the heart of shelter killing and spreading the good news that there is a humane, life-affirming alternative to that killing. Thanks to Debi, this film will serve an important role in reaching new people and moving the No Kill revolution towards its inevitable, and hopefully not too distant, victory. I remain grateful for her kindness, her unique and special contribution to our cause and the potential for animals her assistance helps to be realized.
All told, over 5,000 people in 27 cities saw the film during the tour. 
People arriving to the world premier of Redemption in Minneapolis. 
The Minneapolis premier was a family affair.
"And that laugh… wrinkles your nose, Touches my foolish heart…" Dancing with my wife at the premier in Minneapolis.
Without Debi Day's generosity, the film would not have been possible. Here, Debi Day and Marc Claus arrive at the premier in Minneapolis. 
Minneapolis premier host Mike Fry and his husband George Hamm celebrate the release of Redemption at the screening's after party.
On the red carpet at the San Pedro International Film Festival (SPIFF) in Los Angeles.
Official Selection: SPIFF.
Redemption won the audience award for Best Film at SPIFF.
At the State Theater in Austin, TX, one of the communities featured in the film.
Receiving a proclamation at the Austin screening from City Council Member Mike Martinez naming August 3 Nathan Winograd Day in the City of Austin for my role in helping it become the largest city in America with at least a 90% save rate.
Attendees in many cities received a free film companion.
Some cities were modest in size, but the vast majority saw hundreds of people turn out to see the film. Cities like New York City sold out and many people had to be turned away.
Screenings were held in various venues around the country including performing arts centers, universities, and commercial theaters like this one in Chicago.
At the Ithaca, NY, premier, one of the cities featured in the film.
A lot of people helped make the tour a reality and a success. Here, I'm with the team of No Kill Colorado who helped bring the film to Denver.
I met a lot of great people who are working hard to make a lifesaving difference in their communities.
One of the many four legged attendees, Amazing Grace survived a Georgia gas chamber and became the namesake for "Grace's Law" which banned gas killing of dogs and cats in Georgia pounds. Here, she gets a belly rub at the Atlanta screening of the film.
During the tour, I've met some really great "people" including Bridget at the Nashville screening. Two legs, two wheels, all heart.
The tour was kind to all animals. There was plenty of delicious vegan food at many of the events.
Food on the road can be sketchy, but thanks to No Kill Maricopa County, in Phoenix I was treated to the Big Wac, the best vegan burger in America.
It was all part of the 2014 No Kill is Love tour. 
While the tour has come to an end, I'll announce other film festivals in the coming months, I've been invited to screen the film for staff at one of the most influential companies in the U.S., attendees of the national No Kill Conference in Washington, D.C., will receive a free copy, and some time in 2015, the film will be available as a DVD for rent/purchase. Stay tuned….
————-
Have a comment? Join the discussion by clicking here.