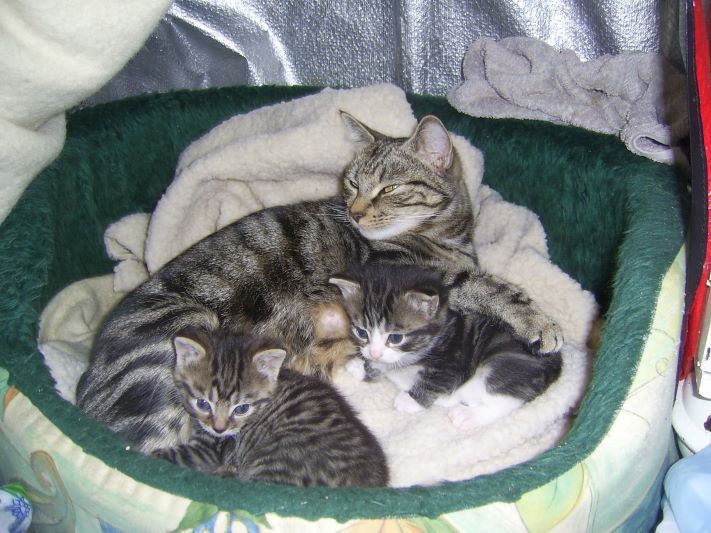 A New Jersey pound has rejected a request by caretakers to foster visibly pregnant cats in order to allow the kittens to be born, weaned, adopted, and then have the mother spayed. A bill in California would end businesses that "house hundreds of dogs, mostly greyhounds, for the sole purpose of draining [and selling] their blood." The Texas House of Representatives passed legislation banning the sale of commercially-bred puppies and kittens in pet stores and it is now being considered by the Senate. The New York Senate did the same (and included rabbits) and it is now onto the Assembly for consideration. Sen. Richard Durbin has (once again) introduced the Puppy Protection Act to regulate commercial mills "where caged dogs, one on top of the other, are often deprived of socialization, fresh air, and good hygiene." New York legislators are also debating a bill requiring courts to consider "the best interest of the animal" when awarding custody of pets in divorce cases. New Hampshire legislators may require motorists to stop for injured cats. The No Kill Advocacy Center asked Colorado's Governor to veto a bill that promotes killing in pounds based on an animal's "mental and emotional" state. Fewer shelters are posting their statistics online. The Amarillo, TX, pound is once again in the news for its mishandling of a dog. A federal lawsuit contends that California law prohibiting veterinarian telehealth appointments violates the First Amendment. In another lawsuit, a federal judge ruled that the CDC does not have the legal authority to issue a nationwide eviction moratorium in response to the pandemic, putting millions of dogs and cats at risk of losing their homes. And who could possibly defend the sadistic abuse of dogs? Tragically, an increasing number of academics do.
In case you missed it:
And finally, this week was the anniversary of the signing of The Animal Fighting Prohibition Enforcement Act (2007), which made organizing a dog fight a federal felony. It was sponsored by a bipartisan group of legislators, led by California Senator Diane Feinstein, and signed into law by President George W. Bush. It had little opposition. It passed the House by an overwhelming margin and the Senate unanimously. Who could possibly defend the sadistic abuse of dogs? Tragically, an increasing number of academics do.
————-
Have a comment? Join the discussion by clicking here